Right off the bat I knew that one of the big challenges for planning this wedding was going to be my FH's expectations. He simply has no basis for knowing how much Stuff costs. For instance, his only experience with photographers is the guy who does photos for the theater company we work for (incidentally also our wedding photographer, who's amazing btw.
Michael Brinkerhoff
). Since he sort of got his start with our theater company many years ago, he continues to give us a dirt cheap rate for shooting our shows. FH didn't know this, he just knew how much we paid him per show and figured "A wedding is smaller then a play, so it will cost a little less then that right?" So when I showed him Michael's website where the bottom tier was just over $1000 he flipped. After explaining the situation to him, he understood that he had made assumptions without actually having any info, and now realizes that things cost more then he thought they would, however, he's still definitely wants to find the least expensive ways to do things, as do I. He's just a bit more optimistic about finding things for cheap, then I am.
With that background knowledge, here is our hiccup. We finally got in contact with the location we wanted, the Long Tom Grange. It's pretty, and woodsy, more or less just what we want. We were anticipating a very inexpensive price, about $200. And we were right, it's $200/day. However, for weddings (and I KNOW I shouldn't have said that it as a wedding) they make you rent it for three days. One day for the rehearsal, one for the ceremony, and then clean up the next day. To me, this is reasonable, and they even give you a $50 break, and charge $550 for the three days. I think this sounds great. FH, wants to see if we can find somewhere cheaper.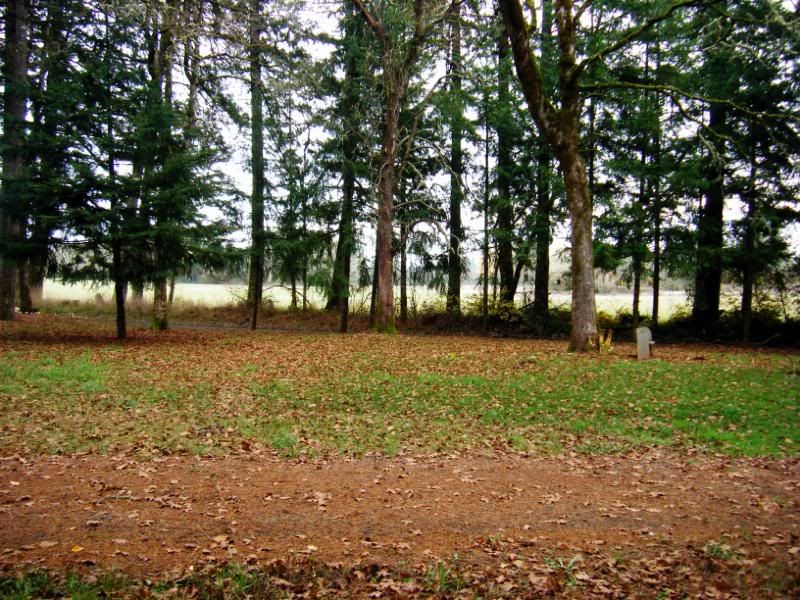 The Long Tom Grange
The other issue is alcohol. I know a girl who got married at this location and they had a kegger. So I figured it would be no problem, but when I asked about alcohol, the woman said no alcohol, except for a champagne etc. toast. So obviously my friend was a bit dishonest about what they did at their wedding... Now we aren't having a bar at all, open or cash, but we are planning on supplying two or three bottles of wine per table, enough for people to drink it with dinner. I told her this was out plan, and she seemed to think that that might be ok, but we're looking into different insurance options (insurance is the reason they don't allow alcohol). So with the potential added expense of extra insurance, FH really thinks we should keep looking. Whereas, though I am willing to keep looking (and by we keep looking, that really means I keep looking) I am also pretty satisfied with the options laid out.
One thing I was thinking about last night was that if we had our ceremony at like 2pm, and then served a wide variety of hors d'ourves (sp?) with a small amount of wine, and then, at 9pm had a party back at our house (we have a huge back yard and a July wedding) for our friends, where people could party more, and drink more heavily if they wanted. I really like the idea, although I also recognize the issues with it, like paying for a location that we aren't using to its fullest extent, travel/driving time from the first location(for the ceremony and reception) to our home (about thirty minutes away), as well as the logistics of throwing a party in two different locations, the second of which we would be supplying minimal amounts of food and drink.
So what do you guys think? Anyone find a venue that wasn't a private residence for less then $550? (There are a variety of reasons we can't use a private residence which I'm happy to outline if someone wants me to) How about running into issues with alcohol? Any experience with event insurance that covers alcohol consumption? How about after parties? Especially of the BYOB&F variety. Thanks for any advice, and kudos for making it through my whole narrative!