Name and/or LJ userID:
Ruth
Wedding Date:
July 31, 2010
Bride/Groom/Other (please specify):
I'm the Bride!
Age:
25
City/State/Country you live in:
Eugene, Oregon
City/State/Country you're getting married in (if different):
Junction City, Oregon (not far away, 20 minute drive)
Your song/First Dance song:
Pistol: Somewhere Over the Rainbow/What a Wonderful World By Israel Kamakawiwo'ole
Wedding Colors:
No colors specifically. I've been telling people 'ones that look good together'.
Formality:
Dressy Casual/Cocktail
Theme (if you have one):
Vaguely a forest/tree theme
Number of guests:
220 (give or take, I have the exact number in our spreadsheet)
How'd you meet your fiance?:
Met at a party!
How long have you been together?:
3.5 years.
Do you have a personal wedding website?:
Yes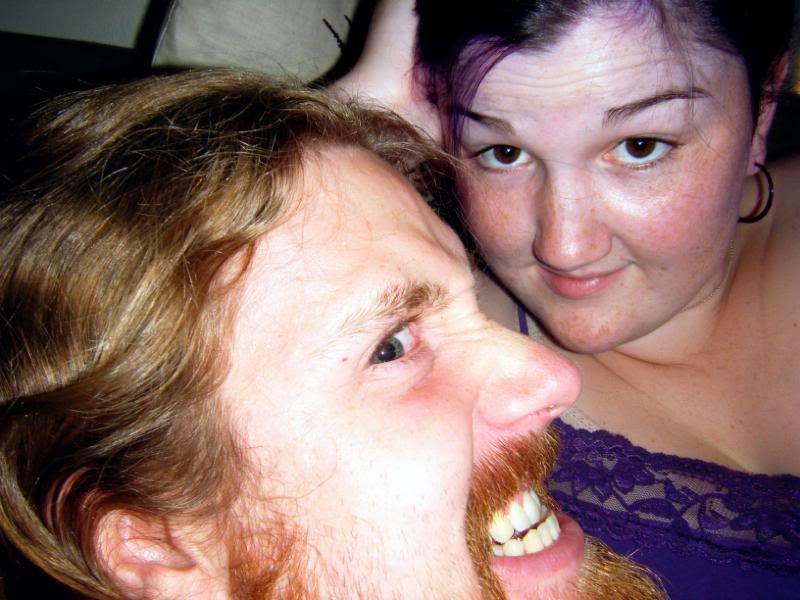 Us.
Engagement Ring :)
Invitations:
Location: Long Tom Grange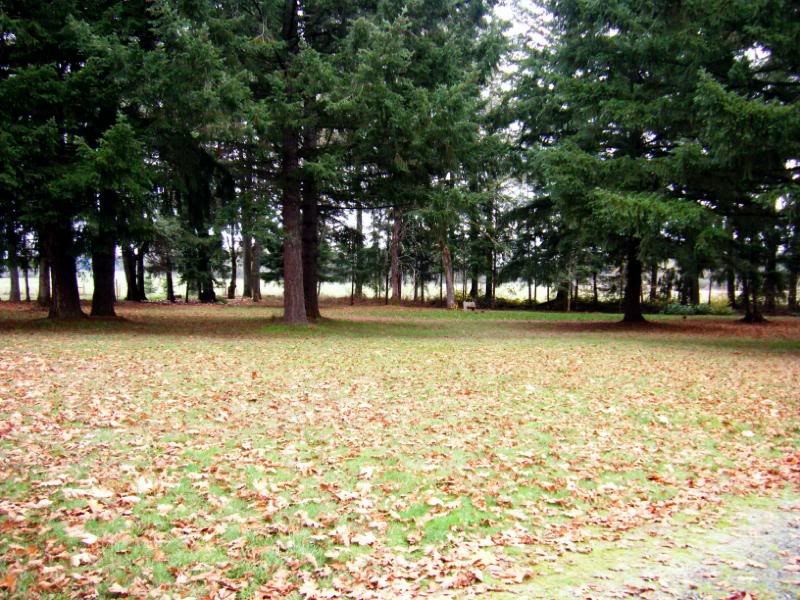 Both the ceremony and the reception will take place here.
The guests will be seated at their tables during both.
Each table has a theme, instead of a number. The centerpieces will match the themes.
Luke and his father built an arbor to act as an alter.
Luke's childhood friend, who just finished seminary will be performing the ceremony. Should be short and sweet. :)
Our photographer is the amazing
Michael Brinkerhoff
My dress:
Make Up (ish):
I have a bird-cage veil to wear for the ceremony, though I may scrap it at the last minute, it's been a pain in my ass...
Wreath for reception
FH's Suit:
BMs are wearing cocktail dresses that are tea length or shorter and sleeveless, each in their own color and style. I have pics of two of them (Crappy phone pics :/)
Maid of Honor
BM (she's holding it up at about the length she had it hemmed to. This is from when she bought it)
Groomsmen will have vests of the same color as their BM, different shade.
The white one's for FH.
Bouts
We'll all be barefoot for the ceremony!
Caterer-
Cornucopia Catering Company!
They're a delicious bar and restaurant in our town.
Our Menu:
Appetizers:
*Baked Brie with Apples and Pears
*Fruit Basket/s with yogurt lime dipping sauce
Entrees:
*High Pasta – Spinach, artichoke hearts, tomatoes, roasted garlic, browned butter, parmesan cheese & hazelnut garnish.
*Chicken Pagonia – chicken breasts, fresh apples, portabello mushrooms,
tarragon, and shallots.
Sides:
*Gourmet Greens Salad w/ Edible Flower Garnish ; Fresh greens accompanied by cucumber rounds, tomatoes, red onion and spinach. Served with two of our homemade dressings and homemade croutons.
*Green Bean Almondine ; fresh and local green beans, sauteed to perfection in butter and spices, topped with toasted almonds.
Desert:
*Fruit Tarts;homemade fruit tarts from our Bakers...the freshest fruits... Homemade crust
We're serving cupcakes (home made by various family members and friends) as our wedding cake.
We're serving glasses of
Three Buck Chuck
Cabernet Sauvignon coupled with Sparkling Cider for toasting and to drink with dinner.
The head table will have
Sweet Life's
Chocolate Orgasm Cake [Orange Scented Chocolate cake filled with chocolate mousse and bavarian cream, topped with blood-orange-infused white chocolate butter cream and finished with ganache]
I will carry a wildflower bouquet that I pick up from the local farmers market the morning of the wedding.
My bridesmaids will carry parasols, and my father will carry one for me :)
The ceremony music is by my harper friend
Noah Brenner
The reception music is DJ'd by my friend Steven Gott and his new DJ business
Absolutely Entertaining
We want there to be lots of dancing for the reception so we've picked a mix of classic rock, 80s, jazz, swing and contemporary stuff. We've rented two dance floors, so here's hoping!
After the ceremony begins to wind down, we're all going to head back to me and FH's back yard for an afterparty. Our site limits our alcohol consumption to the wine with dinner, so this party will be a bit more boozin'. We're making up some jungle juice, and are encouraging folks to BYOB too. This party is just that... a party.
A few days after the wedding, we head of on our fabulous backpacking trip to Europe.
We're going to London, a medieval reenactment event at a castle in Wales, Normandy, Bayeux, Paris, Versailles, Florence and Rome. The trip is 21 days total!
I THINK that's it...
Still Left To Do:
Finish gather the stuff for the centerpieces
Double check a few honeymoon related stuff
Get new shoes for honeymoon for FH
Pack for honeymoon
Final dress fitting
Pick up the linens
Make my post-wedding hair appointment