Two exciting things. First of all Meg over at A Practical wedding made a wonderful
post
about guidelines for DJing your own wedding. Definitely one to keep in mind as we start to put together the play list.
Second, I spoke with my friend Jonna who's not only a friend in the SCA, but also a professional
costumer
. She helped me to work through what I want for a wedding dress and what is the most feasible and cost efficient (since both Luke and I are unemployed).
Plan goes as follows.
1) Go back to David's bridal and try on that dress that I liked so much when I went last December.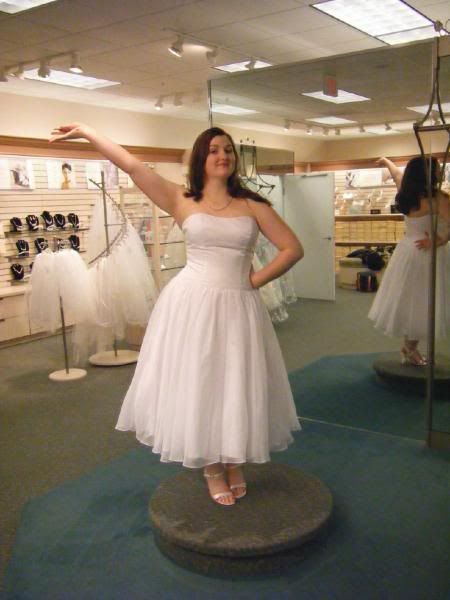 2) Watch DB like a hawk and try and purchase
this dress
on sale!
3) If by the end of April this dress had not gone on sale cheap enough for me to buy, then she will help me to make it myself!
So I feel MUCH better about that whole thing. We need to start looking for a suit for Luke now so HE has something to wear!